The Doyen of Dairy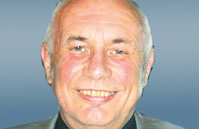 From the dairy herd to the supermarket everyone seeks to optimise the performance of milk processing operations. The need for consistent quality, performance and safety remains a constant requirement
Dr Michael J. Lewis brings academic rigour and technological know-how to teaching, training, researching and problem solving in the dairy sector.
He is the doyen of dairy in specialised fields, renowned for enriching learning environments and motivating students. Whether you are an academic institution or a manufacturer of dairy products, the services outlined here can add value to your enterprise.

See Mike Lewis's blog to keep up to date with forthcoming seminars and news and thoughts on the dairy industry and more . . .